*door bell*
Twining the Butler has arrived to hand deliver your personal invitation to the Teddy Bears Tea Party show ... check out that swanky silver tray, pretty posh huh *hehe*!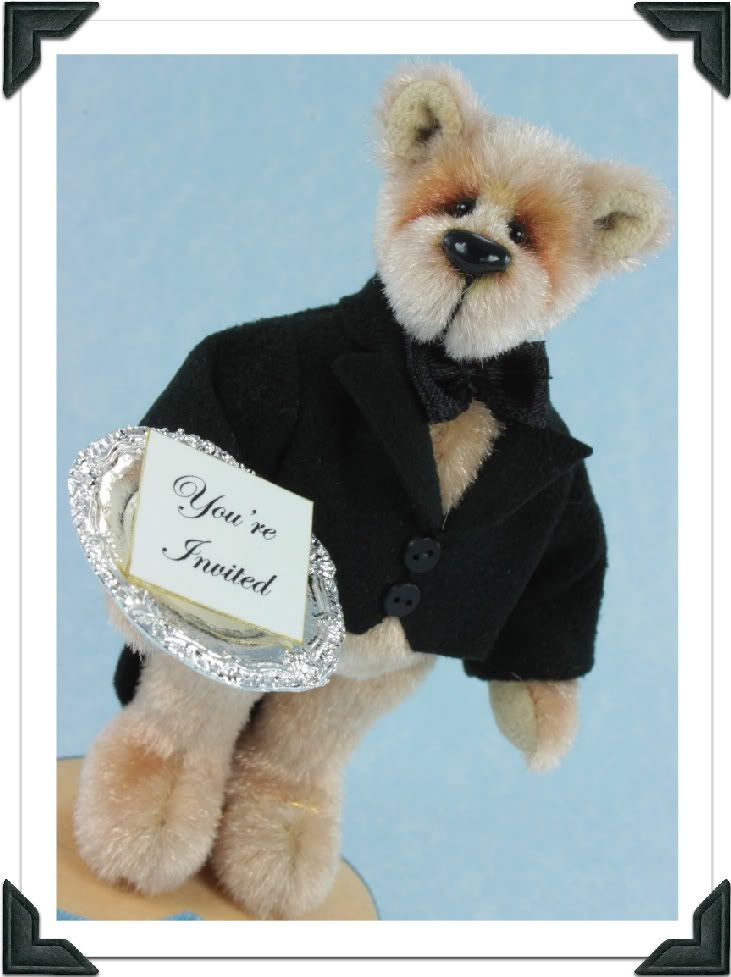 click to enlarge
At the end of
this link
you can get an advance peek, aka preview :oP of one bear - but only one mind you - from each of the 90 participating artists. You can also vote for your favourite Miniature and Full Size bears in the Teddies Worldwide Collector's Choice Award ... I haven't voted yet, but that is because there are so many fabulous bears I'm struggling to single out just the one per category lol!!
I know you must be just as keen for the reveal of all the other wonderful teds attending the Tea Party as I am, but we will all have to wait until 4pm (New York time) on Friday March 23rd *drums fingers on desk impatiently* ... to check out just how many more sleeps - or maybe I should say how many more cups of tea lol - it is 'till the show opens in your neck of the woods,
HERE
is a handy time converter where you can look up your country. It is going to be opening at 7am here in Melbourne! Now that is quite definitely cup-of-tea'O'clock :oP
Right-oh Twining, back to work you go ..... and me too for that matter lol! The preview may be in full swing, but there is still much more to do before the doors to the party itself swing wide!